I love shooting tv commercials for a few reasons. My main one is getting to work with really talented people and getting to see people do what they do best. Recently I shot a commercial for McBistro chicken sandwiches. McDonald's Canada and Cossette Communications came up with the idea to put out the call to McDonald's employees across Canada looking for those with dancing ability. They then sought out choreographer Luther Brown and his team and came up with a tv commercial that had dancing workers, putting together the new McBistro swiss chicken sandwich.
Take 1…Take 2….Take 15 🙂
It was absolutely amazing to watch these kids dance, dance and dance again. We shot this spot from 2pm-3am and of course the beauty shot was slotted right for the end when my brain was fast asleep. Luckily all worked out and we got a great shot. I also got to have a cameo in this one. The spatula moving the chicken would be me:
as well as the spoon placing the mushrooms on the sandwich: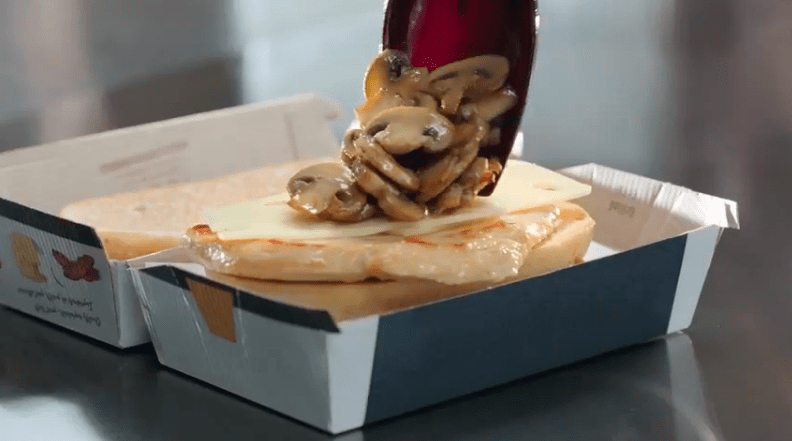 Let me tell you that those mushrooms were not very cooperative and the pressure was on big time to get that shot. I finally got it after a few (8 takes)….lol. Not easy with the awkward standing position I had to have because of the camera, and with everyone staring at me. Luckily all ended well and the mushrooms and I left as friends and not foes.
Click the link below to watch the video and hope you like it 🙂