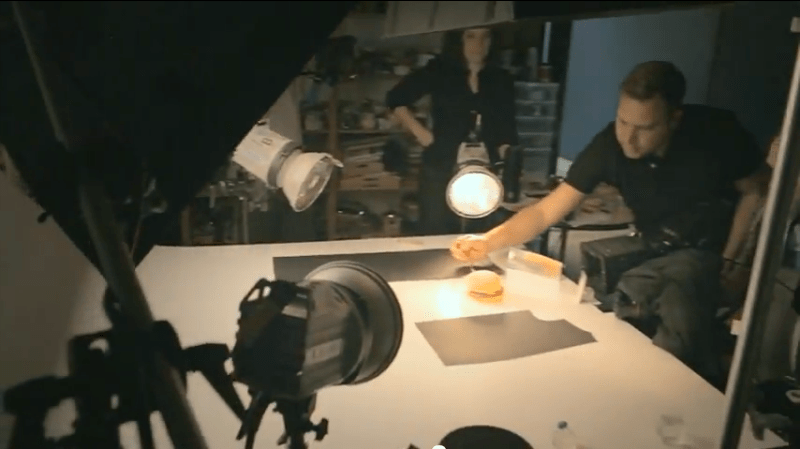 So I was just sitting at home enjoying my coffee when I got a text from my good friend Luisa Galuppo….who makes the best wedding cakes in Montreal I must say! The text read:
"Just saw you in a McDonald's commercial!"
My reaction was: "Whaaaattttt?????"
A while back I had worked on a YouTube video for McDonald's Canada showing the behind the scenes of how we style their food. Well that became a YouTube sensation and withing 4 days had 5 million views! It has plateaued at just over 7 million now but it all has been quite overwhelming.
It seems that because of the success of the McDonald's campaign "Our Food. Your Questions.", which offers an inside transparent look at the company, they have decided to do  a tv commercial using snippets of different videos they have done. I seem to be one of those snippets and when I saw it for the first time, I was shocked and excited. I think they did a great job with this spot and hope you all enjoy!